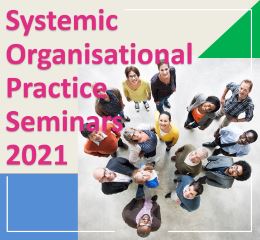 Seminars for systemic practitioners working in or with organisations in leadership, consulting and organisational development settings
From 9:30 until 16:30
At Online
£1500 / £1640
The Systemic Development Partnership / info@systemicdevelopment.eu
---
Who are the Systemic Organisational Practice Seminars 2021 for?

As a systemic practitioner - leader, consultant and/or clinician - you have an interest and agency to contribute to the development of the organisation you are working in and with.  The Systemic Organisatonal Practice Seminars will facilitate your effective positioning and practising in relation to your organisational task, role, team and the wider organisation.  Seminars will contribute to your development as systemic leader and consultant and contribute to organisational learning and development.  The seminars also facilitate connectedness and exchange in the community of systemic organisational practitioners.
As a participant you will typically hold a diploma or master's degree in systemic practice and / or have developed an interest in advanced systemic practice in organisational contexts and communities of practising.
---
Process and content

Each Systemic Organisatonal Practice Seminar will
facilitate practitioner engagement with systemic theory
offer possibilities for consultation and supervision in relation to current organisational dilemmas and opportunities
invite an exchange of experiences and ideas about good practice
Support agency and resourcefulness in participants.
The seminars are offered as an all-in group booking intended to facilitate the formation of a stable group to continue for a period of a year, with the possibility of continuing as a group thereafter.
Online seminars will be conducted using a professional Zoom account allowing to facilitate work in breakout rooms or facilitated sub-groups.
The booking includes the presentation materials and copies of papers provided in electronic format.
---
Dates


The Systemic Organisatonal Practice Seminars 2021 will comprise four two-day workshops, each from 9:30 – 16:30:
March 1-2
June 7-8
September 6-7
Dec 6-7
The maximum group size is 16, the minimum number of participants is 6. 
---
Facilitators
---
Venue

As a consequence of the COVID-19 pandemic and also due to current uncertainties about business travel in a post Brexit Europe the main format of the seminars 2021 will be online. 
We are however considering to meet face-to-face for seminar 3 (September) in London and seminar 4 (December) in Vienna if this can be done safely and inclusively.  These possibilities will be explored once the group has been formed.
Participants require a laptop, PC or notebook with a stable internet connection.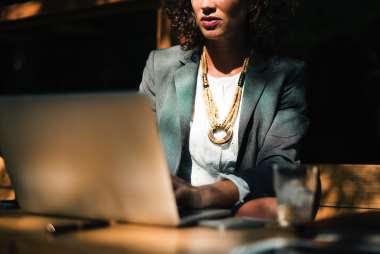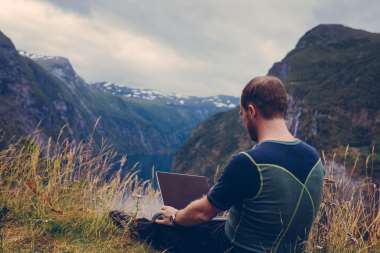 ---
Registration and fee

The cost for four seminars with a total of eight workshop days is 1500 pounds (excl. VAT) for registration prior to December 15, 2020, thereafter 1640 pounds (excl. VAT). 
registration possible as of now
confirmed place on the program as of registration
payment within 14 days from registration
The above fees do not include VAT.  We have a limited possibility to provide the course VAT exempt (without VAT) which we offer for self-paying individuals and charities that are not registered for VAT.
Organisational buyers such as businesses, local government and governmental organisations, universities and the NHS, registered for VAT, will be billed the full course cost plus VAT. In case the course start has to be cancelled or deferred for any reasons participants will be reimbursed whatever they have paid.
Cancellation fee: 30% of conference fee up to 8 weeks before the first workshop, 80% up to 4 weeks before the first workshop, thereafter 100%.
Continue here to register for The Systemic Organisational Practice Seminars.
---
Contact Information
Email info@systemicdevelopment.eu