Generative conferencing - development, learning and sharing of systemic leadership and consulting practice.
From 9:00 until 18:00
At Roehampton University, London UK
Parkstead House, Roehampton, London, SW15 4JD
£480 (Early bird £405 for registrations by April 15th 2019)
We are inviting you to join this three day collaborative event which will be focused on development, learning and sharing of systemic organisational practice, with inputs from key note speakers and participants.  The key topic of this year's Dialogues is Systemic Methods for Organisational Development. 
In order to explore different systemic frames and methods for organisational development, this conference offers practitioner inputs on practice, scholarly contributions, and peer learning opportunities in small and large group settings. These processes will be used to facilitate agency, sensibilities, skills and wisdom in relation to participants' organisational opportunities and dilemmas.
This is a space for leaders, consultants, clinicians, practitioners to share and develop their organisational leadership and consulting practice, contributing to their organisation and to client systems.  The programme includes multiple exchanges, key note inputs, participant presentations, plenary dialogues and group performances.  Speakers include Prof. Murray Anderson-Wallace, Frances Griffiths (Institute of Group Analysis), Christine Oliver and Martin Miksits (The Systemic Development Partnership).  More speakers will be announced.
New to the world of systemic leadership, consulting and organisational development? Please consider joining the pre-conference introduction to systemic organisational practice on June 7th - bookable with the main conference at a preferential rate.
Further details on the programme and speakers are included in the programme below.
---
---
About practice dialogues
With the conference format of practice dialogues we are aiming to engage practitioners such as organisation development consultants, executive coaches, organisational leaders, managers, clinicians, social workers, researchers, religious and community leaders, who are interested in the application of systemic and social constructionist practice in relation to organisational development. Participants are invited to take an interest in learning from each other's practice as well as from planned workshops.
The format of this four day developmental journey is one of collaborating, co-creating, learning and exchange on multiple levels. Participants will learn in relation to individual aims, plenary discussions and workshops, but also from groups of practitioners with related aims and interests to process and develop learning. These practitioner groups will be invited to share and exchange their work throughout the conference.
The Systemic Organisational Practice Dialogues are a platform to develop your relationships within the community of systemic practitioners and with systemic thinking and practice concepts, and to make concepts and experiences relevant to your practice, your team or your organisation. It is also a place to share your practice with others and to talk about what you are doing, what has been successful and also what you are hoping to develop.
---
The programme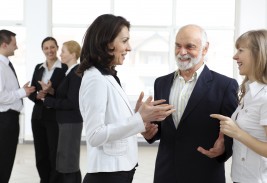 The programme includes coffee, tea, pastries and a gourmet sandwich lunch served with crisps and fresh fruit and a complimentary conference supper party at Christine Oliver's house on Sunday evening. The conference dinner on day 1 at a nearby pub is optional and not included with the course fee.
Saturday, June 8, 2019 – 9:00 – 18:00
The conference starts with an orientation – to each other, to our individual and collective aims, to how we wish to relate to and achieve specific and emergent outcomes.
Systemic methods - facilitating agency and consciousness in organisational development processes
Christine Oliver and Martin Miksits


We will offer a multi-layered understanding of systemic methods to organisational development (OD) as repertoires, discourses, practical theories, coordination devices, signifiers of practitioner identities, containers, products/services, practices, metaphors that reduce and embrace complexity, tools for imagining, instruments of power and so forth.  Relating to vignettes from practice, we will develop the utility of such a frame of frames as instrumental in facilitating agency and consciousness in and with organisational development processes.  We will advocate that such an understanding of systemic methods embraces dialogic and diagnostic OD and serves to transcend the systemic/modernistic split in consultancy and leadership. 

Formation of groups
Participants will form practitioner groups with a shared interest - these groups will provide stability for learning, reflecting with and supporting its members over the three day conference.


Systemic Methods for Organisational Development - Participant input

Creating contexts for learning and cooperation
Yvor Broer

At the workshop I want to present a set of reflection cards that we came to develop within In Dialogue, which we use to create a suitable context for learning and cooperation in various areas of our training and consulting work. There are 4 sets which are focusing on 1. cooperation, 2. expectations, 3. evaluation and 4. getting to know each other. I will explain how come we came to develop these cards, how they relate to some systemic and social constructionist assumptions, how we use them.  Participants will be invite to experience a set of these cards, and to discuss and consider the relevance of this reflective instrument in their work contexts.
Practitioner groups working on participant aims and interests
Working in interest groups and reflecting on emergent learning and interests.
Plenary dialogue on learning from inputs
All participants / groups come together for sharing and reflecting on day 1.
No formal evening programme
Sunday, June 9, 2019 – 9:00 – 18:00
Co-creating the Group Analytic Matrix
Frances Griffiths

The work of a group analytic group is to create a meaningful dialogue around issues of relating and as one does so, developing relationships.  This involves the co-creation of a space in which we weave a 'web of communication', a matrix, that feels safe enough to contain and hold group members, including the group conductor.  My work with a number of organisations in different fields over many years has persuaded me of the importance of meaningful dialogue especially when dealing with change.  For instance, leading a Consortium of sixteen Headteachers set up to manage the introduction of teacher training across schools in Essex, allowed me to observe this process in action. Many unspoken factors were in danger of getting in the way of our capacity to think, diverting us from the task which was not just to agree to the design of the curriculum but to find a way of communicating with each other that allowed members to engage with the group process and at the same time to relate it to their own individual experience. Such a process, which can appear to  stand in opposition to the need for solutions and outcomes, is what engages the minds of group analysts and the group.  The process is held by the developing matrix.

'The matrix is in a sense the mould in which each brick is cast; it provides a background to the other bricks and is everything in the universe which is not the bricks' (Roberts, 1982). 


In our workshop, the opportunity will be created to engage in the process of developing a matrix, using lego bricks to create a shared understanding of how language, often symbolic, is used to develop and create meaning exposing what is meant by , 'everything that is not the bricks?' 

Reflection on this process is the work of the group.  We will look at our individual contribution to the group process as well as that of others and in this process creating a dynamic matrix.


Systemic Methods for Organisational Development - Participant inputs
Participants offer short presentations and workshops in relation to the topic of 'Systemic Methods for Organisational Development'- you are invited to register your interest to contribute in this way.



Staying on track amidst complexity: thinking about future talk and its afterlife
Percy Aggett


Leaders have multiple conversations with many different stakeholders in attempting to influence and shape their organisations. These conversations have an afterlife which can perturb in unforeseen ways. How can we participate in conversation in ways which leave behind elegant and helpful afterlives?  This workshop will track participants' experience of leader conversations- before, during, and after-and derive ideas for positions going forward.

Practitioner groups working on participant aims and interests
There will be time in the morning and afternoon for practitioner groups to reflect on learnings and develop thinking in relation to participant aims and group purpose.
Plenary dialogue on learning from inputs
All participants / groups come together for sharing and reflecting on day 2.
Conference supper party at Christine Oliver's house (complimentary)
Monday, June 10, 2019 – 9:00 – 16:30
Systemic Approaches for Organisational Development
Murray Anderson-Wallace

In this session, Murray will draw upon both theory and his own practice to consider systemic approaches for organisational development.

Firstly, he will outline a taxonomy of approaches to organising, including a brief exploration of the ideologies, narratives and discourses that shape them.

Secondly, he will consider the differences between reflective and reflexive practices in organisational life, and consider how these might affect the design of OD interventions.

Finally, he will consider in some detail the relational principles that underpin his approach to organisational development, using case study examples to illustrate "principles through practice"

Participants will be invited to apply the ideas to their own work contexts throughout the session, and reflect upon their applicability and value.

Practitioner groups – report out, presentations and performances
Groups consolidate their learning and present it to the wider group.
Conference reflections and integration of learning
In a final plenary session, participants are invited to share reflections and learnings on what has been created and how individual aims could be achieved or progressed, thus creating another level of integration and learning.
Your invitation to contribute
Having joined the Systemic Organisational Practice Dialogues you will find yourself in a position of co-creating the conference and each other's experience and position in it from day 1. Inviting collaboration in a community of practice we hope that our dialogue and collective inquiry into the topic of systemic methods of development will be enriched by everybody's contributions as well as from the resonance of inputs of key note speakers.
You are invited to take an active position in these dialogues and to make a brief contribution – be it on your practice, your research or the challenge you are facing in relation to your organisation and the positions for leadership created in it. We have planned for sessions of an hour for these contributions including some time for reflections and dialogue. If you are interested in leading such an input please contact Christine Oliver and Martin Miksits at dialogues@systemicdevelopment.eu.
---
Speakers
(more speakers to be announced)
Percy Aggett: I have lived and worked in East London, UK, for 45 years in social care, and adult acute psychiatry and child mental health. A social worker and systemic psychotherapist by training, I am interested in participative learning, systemic leadership practice and organisational development. I am concerned to create safe, imaginative organisations. I am interested in the different ways in which people learn and how to co-create contexts in which people learn best. I am interested in developing collaborative approaches to agency & team development and how mental health workers can be empowered to stay working with persistence in vulnerable communities.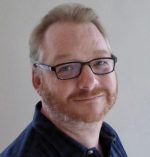 Prof. Murray Anderson-Wallace has a clinical background in mental health services, but has spent much of his career specialising in the social psychology of organising and applied research in organisational communications.
His postgraduate training has included programmes in systemic counselling and consultation at the Institute of Family Therapy and the Kensington Consultation Centre; and group-work practice at the Institute of Group Analysis, His practice is therefore strongly informed by relational, social constructionist and group analytical theories and practices - supported by a large dose of pragmatism.
Murray has an enduring academic and practice interest in to complex large scale socio-cultural change. He regularly acts as a special advisor to governments, professional organisations, NGO's and campaign networks, who are interested in tackling complex ethical and moral issues in more humane and effective ways. 
Murray participated in the Public Inquiry into care failings at Mid-Staffordshire Foundation Trust chaired by Sir Robert Francis QC, and most recently was Deputy Chair of the Independent Inquiry into Workplace Culture at Save the Children. He has led several Independent Reviews of Care and Treatment within the NHS and is an Independent Member of the Advisory Panel for the Health Safety Investigation Branch (HSIB)
He is Visiting Professor at the Health Systems Innovation Unit at London South Bank University (LSBU) where he co-leads the post graduate Darzi Clinical Fellowship Programme, providing an experiential learning programme for emerging clinical leaders in London, Kent, Surrey and Sussex.  He is also Course Director for a cross-sector MA in Leading Social Change at LSBU. 
Murray has written extensively on issues relating to complex social change, including for the Health Service Journal and The Guardian. He is co-author of "Networks in Healthcare - Managing Complex Relationships (Emerald 2016) and "Questioning the Work - Core Concepts of Quality in Healthcare" (forthcoming). Murray is also the co-writer and presenter of "Everyday Ethics", a audio podcast series, which explores moral dilemmas in healthcare practice.
Yvor Broer is an organisational consultant and trainer from Denmark and works across Europe, mainly in the areas of leadership, dialogue and organisational development. He builds his work on Systemic Constructionist theories and is especially drawn to the application of narrative approaches in organisational development. His current interests are around negotiating spaces of not knowing in learning and development processes, as well as the social construction of shame, and the deconstruction of that. He is managing partner at In Dialogue (www.in-dialogue.org), a small consulting partnership based in Netherlands and Denmark.
Frances Griffiths (M.Sc., M.Ed., (Cantab), B.A., MInstGA, UKCP, AGPA, Senior Associate Royal Society of Medicine)
I am a Group Analyst, Clinical Supervisor and Executive Coach working privately with organisations, individuals and groups.  I have held the elected position of Chair of the Board of Trustees of the Institute of Group Analysis (IGA) since 2016.
In my role as Chair of the Board I am fulfilling the function of leading and managing an organisation without a CEO/ Executive Director, agreeing the strategy and steering the Board and Staff in the direction of creating financial sustainability for the future.  I am supported in this endeavour by an Executive Committee working to create opportunities for cultural and social change with an emphasis on inclusion and communication.  I also have a private clinical practice in North London.
Prior to becoming a Group Analyst I held various leadership positions within Education both overseas and in UK:  Associate Lecturer with Anglo American Mining Company in Zambia, and as an Associate Lecturer in Leadership and Management Studies with the Open University.  In 1994 I became  Head of a Consortium of schools training post graduate trainee teachers in the first national School Centred Initial Teacher Training (SCITT) scheme.  Recognition of the role I played in introducing a Consortium structure to support SCITT resulted in a Schoolteacher Fellowship and subsequent Visiting scholar position at Lucy Cavendish, University of Cambridge and influenced my change of career.
As a teacher and a clinician I am influenced by the importance of keeping in mind a clear understanding of the task: making this known, understood and shared whilst also paying close attention to the rhythms, dynamics, pace and complexity of social and cultural change in organisations.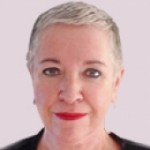 Christine Oliver (PhD) is a significant contributor to systemic practical theory in the field of systemic therapy and systemic organisational practice. She has been developing and leading systemic leadership and organisational development trainings at Masters level for universities and training institutes, recently in collaboration with Martin Miksits. She also works as Consultant Family Therapist and Group Analyst for East London Foundation Trust and is an independent psychotherapist and organisational consultant working to facilitate individual and organisational development.
Christine provides systemic leadership and management training and consultancy for public, private and not for profit organisations locally and globally. A primary interest is in consultancy methodologies for structuring dialogue to engender reflexive practice in the workplace. She has contributed to the development of systemic theory and practice through many published papers and through her most recent books: Reflexive Inquiry, published by Karnac, London (2005) and Complexity, Relationships and Strange Loops, published by the MHA Institute, Canada (2003).
Martin Miksits (DProf) works as coach and consultant with leaders, teams and organisations. He has taught systemic leadership in University, private and public services contexts, and is currently co-leading the Diploma in Systemic Leadership and Organisational Development approved by the Institute of Group Analysis, together with Christine Oliver. Martin also works as systemic therapist in private practice.
His consulting experience is with public service and business organisations in facilitating organisational transitions, development and learning, for instance in relation to organisational practice, process, performance, strategy or culture, using systemic, appreciative and collaborative approaches.
Martin draws on twenty years of industry experience working mostly in international management positions. He has been leading major strategic change initiatives in a global company, business development and sales management in Latin America, management of merger and acquisition projects in the Netherlands and in Belgium, cultural change and process change in Austria and in the UK. He has a professional doctorate in Systemic Practice and masters degrees in Business Administration, Systemic Therapy, and Systemic Leadership and Organisational Practice.
---
Conference Venue
Chambers Suites, Parkstead House, Roehampton, London, SW15 4JD
Parkstead House is situated in Whitelands College of the University of Roehampton, just a five minute bus ride from Barnes mainline station and minutes from the A3. There are also regular bus services from Putney, Wimbledon and Hammersmith which all have underground stations direct to central London. This location is within easy reach of Heathrow airport and has a number of car parking spaces available on site. For directions please refer to the last page of this flyer.
Directions
Location Map – Whitelands College, Parkstead House
Train
The nearest station is Barnes, from which it is about 25 minutes walk to Whitelands Campus, or take buses 72 or 265, which stop outside all campuses. Trains to Barnes run from Clapham Junction, London Waterloo, Staines and Windsor.
Tube
District/ Piccadilly/ Hammersmith & City lines to Hammersmith. From the tube station, go to bus stop K in the Lower Bus Station next to the shopping centre and take bus 72 to all campuses.
District line to Putney Bridge. From outside the tube station, take bus 265 to all campuses.
Bus
Buses that stop nearby: 72, 265, 493, 170, 493. Travelling up Roehampton Lane, alight at the stop just before the junction with Danebury Avenue. Turn right down Danebury Avenue and then take the immediate left onto Holybourne Avenue. Whitelands is a minute's walk on the right-hand side. If you are travelling from the direction of the A3 alight at the stop just after the junction with Danebury Avenue.
---
Accommodation
Accommodation available at Roehampton University Campus
It is possible to book rooms in the Elm Grove Centre of the nearby University Campus.  These are small doubles with all amenities including ensuite bathroom, iron & ironing board, hair dryer, tea & coffee making facilities and a TV. 
Please contact Ben.Phillips@roehampton.ac.uk directly to make a reservation.  It is sensible to do this as far in advance as possible to secure university accommodation.
Nearby Bed and Breakfasts
Please contact us if you want a recommendation on nearby bed and breakfasts.
---
Registration and fee
The fee for the three day Systemic Organisational Practice Dialogues is 480 pounds. For bookings before April 15, 2019, a reduced (early bird) fee of 405 pounds is applicable. This includes coffee, tea, pastries and a gourmet sandwich lunch served with crisps and fresh fruit and the complimentary course supper party at Christine Oliver's house. 
The fee for the optional pre-conference Introduction to Systemic Organisational Practice is 95 pounds. 
We have a limited possibility to provide the course VAT exempt (without VAT) which we offer for self paying individuals and charities that are not registered for VAT. Organisational buyers like businesses, local government and governmental organisations, universities and the NHS, registered for VAT, will be billed the full course cost plus VAT.
Please continue here to register for the conference (and pre-conference) online.
For any queries please contact us to dialogues@systemicdevelopment.eu .