Seminars for systemic practitioners working in or with organisations in leadership, consulting and organisational development settings
From 9:30 until 16:30
At London - Online - Vienna
£1880. The early bird fee is £1780 / £1680.
The Systemic Development Partnership / info@systemicdevelopment.eu
---
Who are the Systemic Organisational Practice Seminars 2024 for?

As a systemic practitioner - leader, consultant and/or clinician - you have an interest and agency to contribute to the development of the organisation you are working in and with.  The Systemic Organisatonal Practice Seminars will facilitate your effective positioning and practising in relation to your organisational task, role, team and the wider organisation.  Seminars will contribute to your development as systemic leader and consultant and contribute to organisational learning and development.  The seminars also facilitate connectedness and exchange in the community of systemic organisational practitioners.
As a participant you will typically hold a diploma or master's degree in systemic practice and / or have developed an interest in advanced systemic practice in organisational contexts and communities of practising.
---
Process and content

Each Systemic Organisatonal Practice Seminar will
facilitate practitioner engagement with systemic theory
offer possibilities for consultation and supervision in relation to current organisational dilemmas and opportunities
invite an exchange of experiences and ideas about good practice
Support agency and resourcefulness in participants.
The seminars are offered as an all-in group booking intended to facilitate the formation of a stable group to continue for a period of a year, with the possibility of continuing as a group thereafter.
Online seminars will be conducted using a professional Zoom account allowing to facilitate work in breakout rooms or facilitated sub-groups.
The booking includes the presentation materials and copies of papers provided in electronic format.
Themes and topics
Every seminar we will be offering a topic that relates to our 2024 theme of 'leading teams'.  Seminar topics facilitate a focus for enaging with systemic practical theories, for inputs and for participant contributions.  Seminar topics may evolve and develop in response to participants' feedback and preferences.
Seminar topics
Seminar 1 – Designing Teams with Systemic Wisdom
What ideas are informing us, when forming a team?  What is the relevance of task, relationship, organisational culture, environment and purpose, of power and diversity?  How can dilemmas and paradoxes between team and individual performance be resolved?  What needs to happen in the service of a good (re-)start.
Seminar 2 – Team Learning Processes - Leveraging Human Intelligence (HI)
How can teams build agility into their thinking and practising?  What dynamics are perhaps limiting exchange of information and effective learning patterns at a team level?  In this workshop we explore ways to foster team learning and build a learning team.
Seminar 3 – Working with Conflict in Teams
Conflicts can invite generative but also impairing dynamics.  Even the possibility of conflict can limit team functioning and leadership effectiveness.  In this workshop we explore how we can facilitate meaning making of conflicts that enable participants to move from entrenched and naïve positions to systemic awareness and agency.
Seminar 4 – Facilitating Team Development
Teams use coaching and consultation processes to overcome impasses, to build competence, to generate orientation, or to achieve particular outcomes.  Team leaders experience and reflect on team dynamics to engage strategically with the development of their team.  This workshop draws together and enriches our resources to facilitate team development.
---
Dates


The Systemic Organisatonal Practice Seminars 2024 will comprise four two-day workshops, each from 9:30 – 16:30.  In case the seminar group size exceeded 12 participants the timing would be 9:00 - 16:30.  Seminar dates are
Seminar 1          February 19 & 20      London
Seminar 2          May 6 & 7                Online
Seminar 3          September 2 & 3      Online
Seminar 4          November 25 & 26    Vienna
The maximum group size is 16, the minimum number of participants is 6. 
---
Facilitators
---
Venues
Seminar 1 will be in person at a London location, seminar 4 will be in Vienna.  Seminars 2 and 3 will be online.  Participants require a laptop, PC or notebook with a stable internet connection.  
In the context of the COVID-19 pandemic, the course team reserves the right to move seminar 1 and 4 to online formats, if this is deemed necessary considering travel restrictions, the safety of participants, or to comply with government regulations.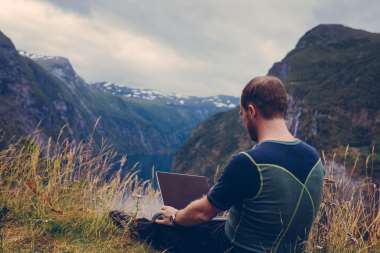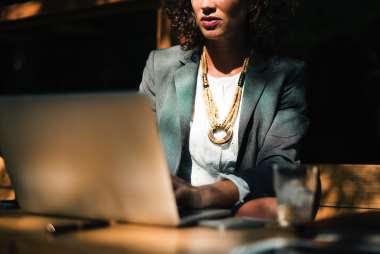 ---
Registration and fee

The cost for four seminars with a total of eight workshop days is 1680 pounds (excl. VAT) for registrations by September 30, 2023,  1780 pounds (excl. VAT) for registrations by November 30, 2023, thereafter 1800 pounds (excl. VAT). 
registration possible as of now
confirmed place on the program as of registration
payment within 14 days from registration
Fees include the provision of seminar rooms in London and Vienna. Coffee and tea in breaks. Travel and stay in London and Vienna are not included.
The above fees do not include VAT.  We have a limited possibility to provide the course VAT exempt (without VAT) which we offer for self-paying individuals and charities that are not registered for VAT.
Organisational buyers such as businesses, local government and governmental organisations, universities and the NHS, registered for VAT, will be billed the full course cost plus VAT. In case the course start has to be cancelled or deferred for any reasons participants will be reimbursed whatever they have paid.
Cancellation fee: 30% of fee up to 10 weeks before the first workshop, 80% up to 4 weeks before the first workshop, thereafter 100%.
Continue here to register for The Systemic Organisational Practice Seminars.
---
Contact Information
Email info@systemicdevelopment.eu